Live Your Life Connnected
Our blog will help you stay up to date with all the latest news at WWM FINANCIAL.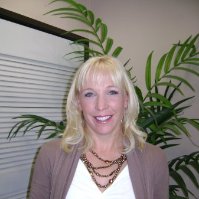 WWM Financial is extremely pleased to welcome Jodi Mills as an Administrative Assistant to the firm. Jodi joined WWM Financial in a support role in April 2013. She is currently responsible for administrative duties for the firm supporting both the compliance...
Asset Management
Diversified asset allocation
Investment discipline
Risk management
Individualized approach
Continual monitoring
Access to top professional money managers
Financial Planning
Retirement planning, including traditional IRAs, Roth IRAs, education IRAs and rollovers of company retirement plans
Employee stock option analysis
Education planning
Long-term care planning
Estate Planning
Estate preservation services, including succession planning, estate tax minimization and asset protection
Term insurance
Whole life policies
Second-to-die insurance for estate taxes
Gifting strategies
Business Services
Retirement plans
Deferred compensation plans
Executive financial services
Stock plan services