Live Your Life Inspired
The vast knowledge and expertise of the WWM FINANCIAL team can allow you to lead your life inspired and free from financial constraints. Achieve your biggest goals through sound investments and financial planning.
Steven R. Wolff
Managing Partner | steve@wwmfinancial.com
Steve has worked in the investment services industry since 1986, starting at Dunhill Investments and then moving the following year to E.F. Hutton (which through many mergers and acquisitions is now Morgan Stanley Wealth Management), where he worked for 24 years until he helped found Wolff Wiese Magaña dba WWM Financial in 2011.
Read more
Steve has many years of experience as a senior portfolio manager and is currently responsible for overseeing investment decisions. He also assists in the development of investment plans and day to day investment decisions.
Steve graduated from the University of Missouri in 1974 with a Bachelor of Journalism degree. Previously, he worked as a sports writer, sports editor, and managing editor for several newspapers. He also owned a railroad construction business and a video production company prior to becoming a Financial Advisor.
Additionally, Steve started The Wolff Family Endowment for Mental Health in order to raise money to benefit the mentally ill. The endowment is housed at the Rancho Santa Fe Foundation. Steve is an avid golfer and a member of Shadowridge Country Club. He has been married to Micki since 1976. Steve and Micki have two grown children, Brian and Danny, and two grandchildren, Gavin and Hannah
Catherine M. Magaña
Managing Partner | CERTIFIED FINANCIAL PLANNER™ | catherine@wwmfinancial.com
Catherine began her financial management career at Smith Barney (now Morgan Stanley Wealth Management) in 1999. 
Read more
She then partnered with Steve Wolff and Cliff Wiese in 2004 while at Smith Barney and now serves as a CERTIFIED FINANCIAL PLANNER™ for Wolff Wiese Magaña, dba WWM Financial which she helped found in 2011.
Catherine graduated from Cal Poly San Luis Obispo with a bachelor's degree in business administration. She enjoys walking/running in local 5K's (Carlsbad 5000 and Encinitas 5K), learning how to play golf and spending time at Moonlight Beach with her family. Catherine enjoys new adventures. She has zip lined in the mountains, rock climbed, and has even walked through hot coals barefoot!
Catherine is active in local community service activities such as Holiday Baskets, Fill the Plate, and Backpacks for Kids. Catherine is well respected among other San Diego business professionals and participates in many organizations. She was awarded "2013 to 2023 Five Star Wealth Manager," "2021 Carlsbad Chamber Champion Award," "2018 Carlsbad Chamber Small Business Community Impact Award," "2017 Carlsbad Chamber Committee Chair of the Year," "2016 Carlsbad Chamber Small Business Awards for Women Owned Business," "2016 Carlsbad Chamber Go Giver Award," "NCPC Volunteer of the Year for The Carlsbad Charitable Foundation" and was a finalist in the 2016 San Diego Business Journal Women Who Mean Business awards.
She serves as Past Chair of the Board and Past Chair of the Government Affairs Committee for the Carlsbad Chamber of Commerce, is a Member and the Past Chair of Board of Directors for the Carlsbad Charitable Foundation, is Past President for the Financial Planning Association of San Diego and 2023 Chair of the Financial Planning Association of California. Catherine attends Coastline Church in Carlsbad. She has been married to Joscelin since 2000. They have twins – a boy and girl, Phoenix and Madison.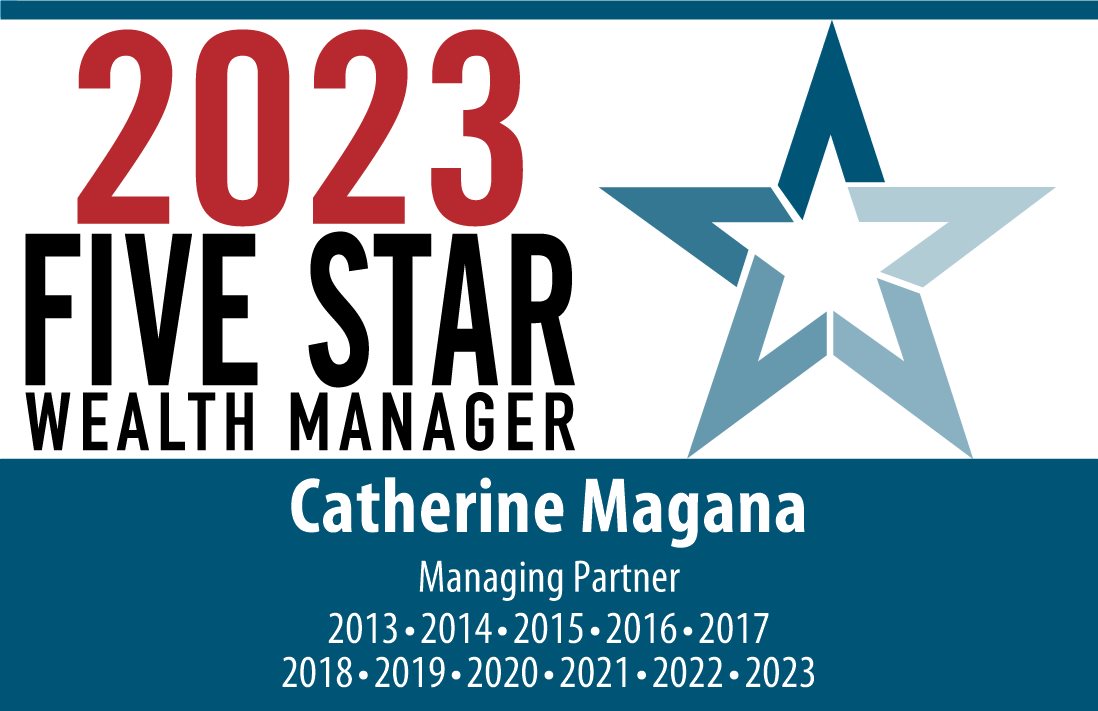 Kerry A. Harmon
Chief Compliance Officer / Office Manager kerry@wwmfinancial.com
Read more
Originally from Portland, Oregon, Kerry lived in Hawaii before settling in San Diego's North County. She is responsible for compliance, daily operations, client service and account maintenance. Kerry has a certificate of completion for computerized accounting from Columbia College of Business in Clackamas, Oregon.
Kerry volunteers her time for many community service organizations such as Holiday Baskets, Fill the Plate, Military Outreach Ministry, and the Boys and Girls Club. Kerry attends Coastline Church in Carlsbad and serves as Treasurer of Soroptimist International Oceanside Carlsbad. Kerry won the 2015 Carlsbad Chamber of Commerce Workplace MVP Award. Kerry enjoys walking in local 5Ks, bike riding, reading and is learning to play golf. She is married to Mark and they have one grown son, Brandon.
Vincent Stefano
Portfolio Manager / Wealth Advisor vincent@wwmfinancial.com
Read more
Throughout his career as a buy-side equity analyst and portfolio manager, Vincent has focused on New Innovation companies, predominantly smaller to mid-capitalization in size with a strong bias toward healthcare, technology and retail. In 1999 as a founding Principal / Portfolio Manager of Viewpoint Investment Partners, Vincent was responsible for managing and growing assets under management in addition to developing numerous risk management tools for the firm's long / short limited partnerships. Prior to joining WWM Financial in January 2013, Vincent had worked for Crowell Weedon. At WWM Financial, he is primarily responsible for managing client assets in the firm's New Innovations Portfolio, adhering to a disciplined investment process with risk management controls. Vincent received his Bachelor of Arts in History from Canisius College in 1978. He has been married to Ann since 1985. They have two children, William and Katherine. Vincent is an avid golfer and plays at Fairbanks Ranch Country Club.
Scott A. McClatchey
Wealth Advisor | CERTIFIED FINANCIAL PLANNER™ | scott@wwmfinancial.com
Scott began his financial services career in 2006 as an independent financial advisor with Raymond James Financial Services. He then co-founded Alliance Investment Planning Group in December 2007 along with 3 partners.
Read more
Alliance Investment Planning Group is based in Carbondale, IL and is affiliated with LPL Financial Services. At Alliance, Scott specialized in providing investment strategies, retirement planning, and insurance services. He became a CERTIFIED FINANCIAL PLANNERTM in 2011, enabling him to offer a broader array of services spanning investments, insurance, retirement planning, estate planning, and tax mitigation strategies. In April 2017, Scott joined WWM Financial as a wealth advisor and CFP®. At WWM, he specializes in financial planning and investment strategies for business owners, company executives, professionals, and high net worth individuals and families.
Prior to entering the financial services industry, Scott had a 22-year career as a satellite systems engineer and business/management specialist in the satellite communications and services industry. His tenure spanned HUGHES Electronics, Ball Aerospace, DIRECTV, and XM Satellite Radio where he provided business development, technology consulting, advanced products development, and marketing following an initial stint as a communications systems engineer. His degrees include Bachelor's and Master's degrees in Electrical Engineering from the University of Illinois and a Master's in Business Administration (MBA) from UCLA.
Scott likes to stay active by volunteering and giving back to his community. He's served as president of both the local Kiwanis Club and Public Broadcasting Board while in Carbondale. He also conducted many educational workshops around the community, and was active in the Chamber of Commerce. Scott is a lifetime runner, avid reader, dog lover, devoted husband and father, craft beer enthusiast, music lover, and space junkie. He has been married for 34 years and has 2 adult children, Kyle and Megan. He and his wife Kay live in North County San Diego with their golden retriever Biscuit.
Joscelin Y. Magaña
Digital Marketing Manager | jos@wwmfinancial.com
Read more
Joscelin grew up in Aptos, a town in Northern California near Santa Cruz. After graduating from Pepperdine University in Malibu, California, he excelled as an executive recruiter in Irvine before moving to Long Beach to work in commercial finance, helping businesses secure funds for capital equipment.
Greg Carroll
Portfolio Manager / CERTIFIED FINANCIAL PLANNER™ | greg@wwmfinancial.com
Having started his financial services career in 1995 with Smith Barney (now Morgan Stanley), Greg brings a tremendous amount of knowledge to the firm.
Read more
After his time with Smith Barney, Greg joined UBS, where he specialized in risk management, retirement planning, and providing customized investment solutions. In 2008 Greg co-founded Sterling Global Strategies, a firm that specialized in developing and implementing proprietary tactical investment models, designed to mitigate volatility and downside market exposure.
Greg received his Bachelor's Degree from Arizona State University, and now resides in Carlsbad with his wife and two children. Greg is an active supporter of the local community having served for 15 years on the Board of Directors of the Boys and Girls Club of San Marcos, including being the past Chairman of the Board.

He also has volunteered many hours coaching his children's sports teams. In addition to his involvement with the community, he leads an active lifestyle which includes his passion for playing golf, snowboarding and participating in local athletic leagues.