Live Your Life Connnected
Our blog will help you stay up to date with all the latest news at WWM FINANCIAL.
Subscribe to our Podcast
Never miss an episode with our podcast, released alongside each video below.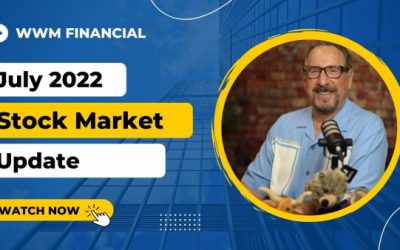 Click on the image above to view this video.In this market update Steve reviews the June performance of the major indexes, the few stocks in the Dow Jones that had gains, bond losses, the real estate market, the 10 stocks who's market values plunged the most, the 10...
read more